Conversations Create Action. Actions Create Change.
This is the second in a series of discussions to expand a continued conversation on racism, bias, inclusion, and understanding of our diverse community of professionals and practitioners.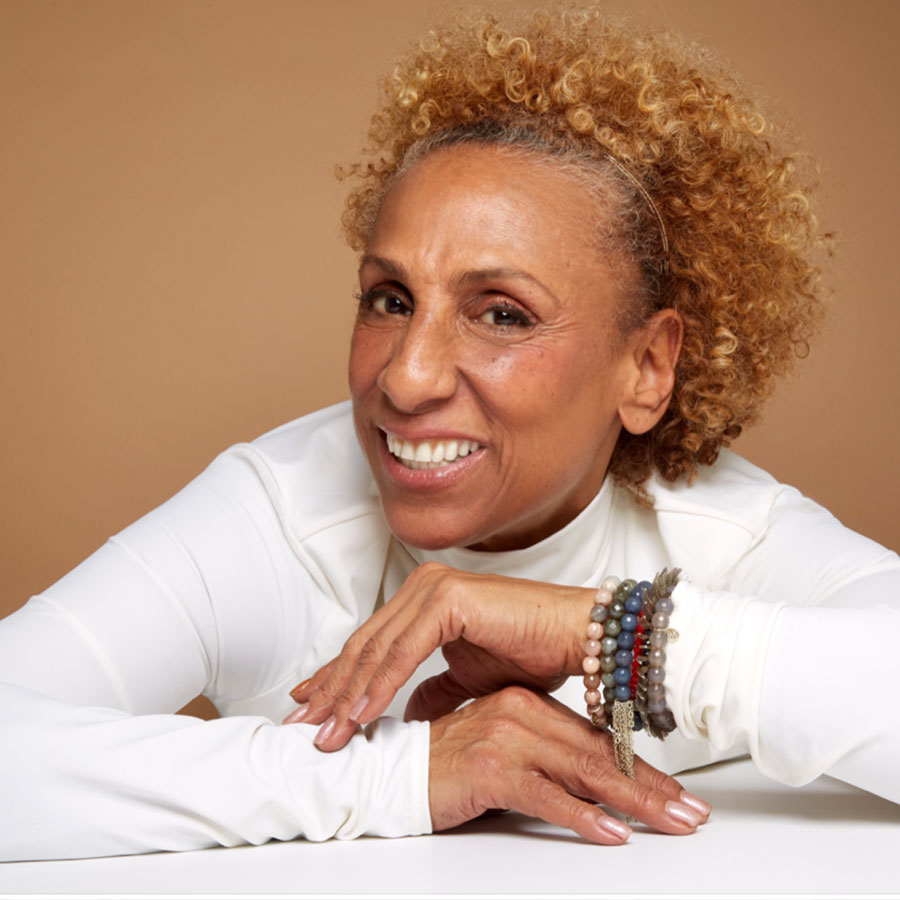 Sarita Allen
Sarita Allen | Dancer, Pilates Teacher | Educator
A world-renowned dancer and performing artist whose career has spanned three decades, began studying Pilates technique with the legendary Kathy Grant, one of the original grand dames of Pilates.
Sarita's storied performance career includes the Dance Theatre of Harlem, and the Alvin Ailey American Dance Theatre, where her 20+ year career included performances at The Metropolitan Opera, The Paris Opera, The Pyramids at Giza, and The White House for the inaugurations of Presidents Gerald Ford and Bill Clinton.
As a means of maintaining her competitive edge, Sarita incorporated her Pilates training with the Gyrotonic Expansion System. Her approach of incorporating the physical and mental development of the individual has made her a teacher in demand across the globe. She is currently a faculty member at the Alvin Ailey American Dance Center, and part of the wellness teams at DLFit Pilates and Wellness Studio and the HBO Fitness Center.
IG – @sarita_allen_movement
FB – @saritaallen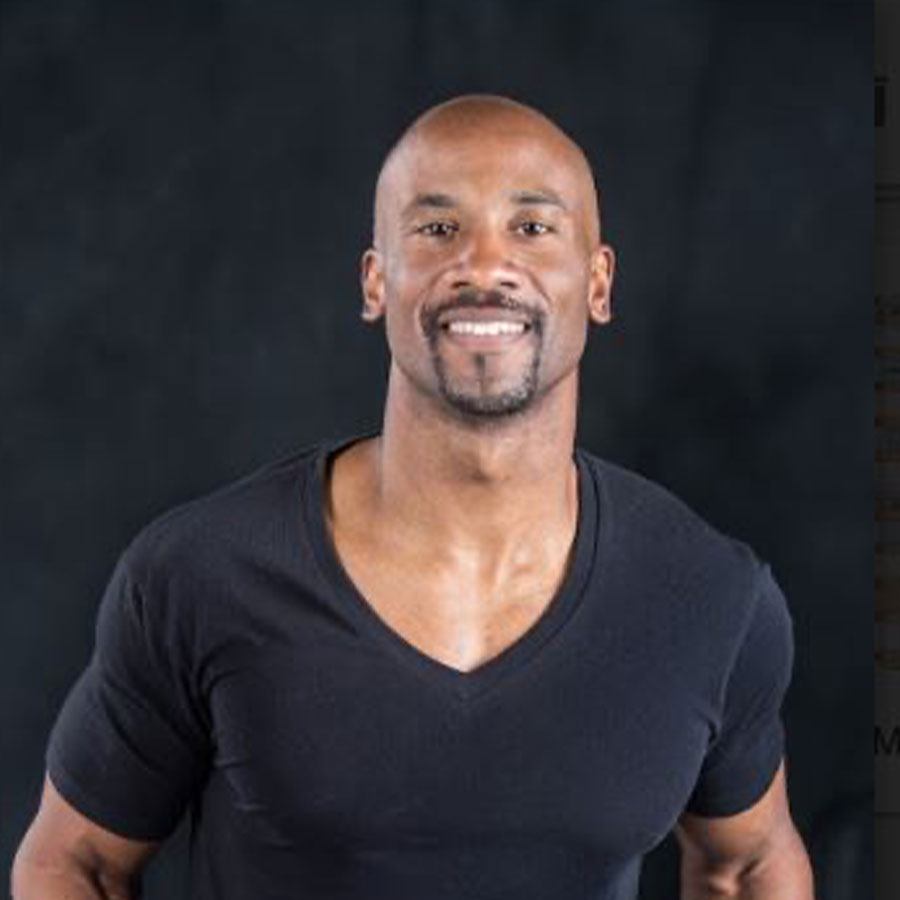 Martin Reid
Martin Reid | Movement Specialist
Martin realized, as a social worker and former footballer, that he could help people feel better through fitness. In 2002, he left the social services field to start Personal Victory, his personal training business.
In 2008 Martin completed his first Pilates mat certification and has continued to hone his craft. After completing a comprehensive Pilates certification with Peak Pilates in 2014, Martin recognized the importance of a regular Pilates practice in both his clients' programming as well as his own personal practice. In 2019, Martin completed an apprenticeship at Lili Viola Pilates instructed by Chris Robinson. Through Chris's instruction, Martin was inspired to learn more of the system Joseph Pilates originally called Contrology. Martin has made it his mission to introduce more men to Pilates. With a belief that everyone, especially athletes, needs Pilates in their exercise regime, Martin has also made it his goal to connect people of every age, gender, and demographic to what Mr. Pilates called "The Complete Exercise System."
Martin is a dynamic Public Speaker and is the host of Core Conversations, an organic network for like-minded Movement Specialists. In his spare time, Martin can be seen sitting in a basketball arena watching his boys play; driving his classic car on weekends; sitting in a Starbucks on a date with his wife Alexandra; or appearing on television as a fitness model on Today's Shopping Choice (TSC).
W – https://www.personalvictory.ca/
IG – @thecoreconversationspodcast
FB – @martin.reid.982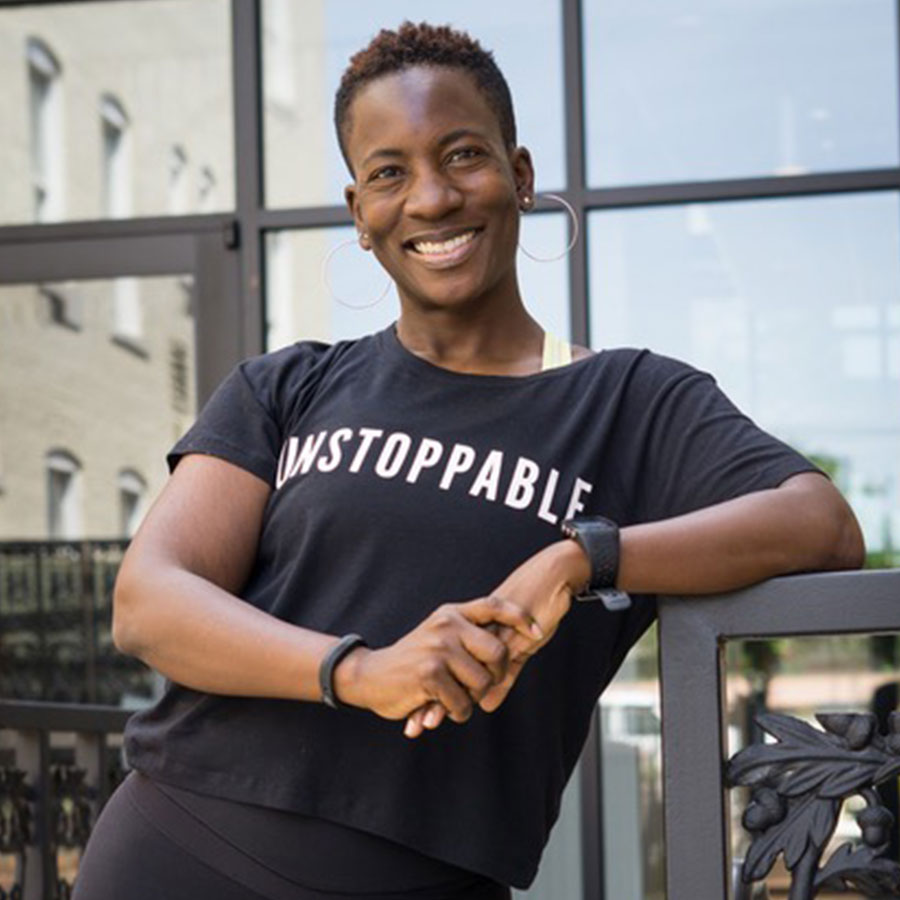 Tasha Martinear Edwards
Tasha Martinear Edwards | Wellness Pro
Tasha is a personal trainer, Pilates and yoga instructor and wellness coach with a Master's degree in counseling. She entered the fitness field to help women do more than "lose weight." Tasha's goal: to help women rise above the societally-imposed stigmas that don't serve them.
Born and raised in Chicago's Robert Taylor Projects, Tasha is no stranger to adversity. Her mantra, "EVERYONE deserves the right to be healthy, happy and whole" comes from her personal experiences, and informs her teaching. As a "very curvy, black girl" in a fitness industry that covets a certain aesthetic, Tasha has actively worked to create a fitness community that looks more mosaic than monochrome.
Tasha was just awarded a "Wellness For All" grant by Athleta and The Movemeant foundation to continue her work with BIPOC women and she is also in the process of forming a non-profit called "See Her Healthy," dedicated to coaching women to focus on their personal health and wellness. She currently lives in Madison, AL and is actively engaged in the dialogue and actions that address systemic racism and how it can relate to our food, our fitness, and our quality of life.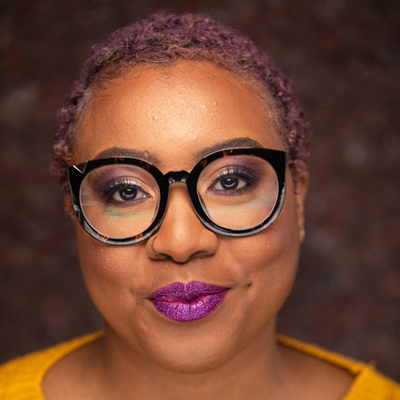 Shauntel Douglas
Shauntel Douglas is a native of Buffalo, NY, and has always been in pursuit of a higher level of knowledge about health and wellness. She is a student of the Core Dynamics Pilates Teacher Training program and has completed training as a Holistic Health and wellness coach and a Herbalist.
Subscribe to our newsletter
The Pilates Initiative
support, outreach, education, advocacy
Contact Us
As we begin this new journey, we'd love to hear from you! You can contact us at the email below, or you can submit a message with the form to the right. This effort is going to take the entire community so we look forward to your thoughts, questions and input.
Email: info@thepilatesinitiative.org