Business Member Listings & Events
| | | | | |
| --- | --- | --- | --- | --- |
| FIRST NAME | LAST NAME | EMAIL ADDRESS | BUSINESS | LOCATION |
| Anna | Alvarez | anna@pilatesmiamishores.com | Pilates Miami Shores | FL |
| Carolyne | Anthony | info@thecenterforwomensfitness.com | The Center for Women's Fitness | IL |
| Ingrid | Beeman | ibpilatesmiami@gmail.com | IB Pilates | FL |
| Misty | Cauthen | info@dragonflypilates.com | Dragonfly Pilates | PA |
| Carrie | Cohn | carriecohn@pilatesinstructoracademy.com | Pilates Instructor Academy | KS |
| Beth | Elkins-Wales | beth@thepilateslabbuffalo.com | The Pilates Lab | NY |
| Allie | Greene | allie.p.greene@gmail.com | Equilibrium Movement Studio | PA |
| Patricia | Guyton | pat@patguytonpilates.com | Pat Guyton Pilates | CO |
| Amy | Havens | amychavens@gmail.com | CenterPoint Pilates | CA |
| Elizabeth | Jones-Boswell | pilatesrehab@gmail.com | Pilates Conditioning & Restoration | TX |
| Wendy | LeBlanc-Arbuckle | wendy@pilatescenterofaustin.com | Pilates Center of Austin | TX |
| Isabella | Ma | isa.ma@163.com | Isa Pilates | CHINA |
| Victoria | Mogilevsky | vmogilevsky@me.com | Mogo Pilates | MN |
| Stefanie | O'Rourke | stefpilates@gmail.com | Stef Pilates | MD |
| Pilates | Place | thepilatesplacesouthbeach@gmail.com | The Pilates Place | FL |
| Grainne | Sharp | blackdogpilates@gmail.com | Black Dog Pilates | PA |
| Michele | Sheinbaum | michelesheinbaum@gmail.com | Michele Sheinbaum | CA |
| Kelly | Snailum | kelly@remedypm.com | Remedy Pilates & Barre | AZ |
| Andromeda | Stevens | andromedastevens@gmail.com | Pilates Sports Center | CA |
| Zoey | Trap | zoeytrap@gmail.com | Peak Pilates | NY |
| Robert | Turner | robertturnerpilates@gmail.com | Breathe – Pilates Method & More Studio | KY |
| Joakim | Valsinger | joakim@balanspilates.com | Balans Pilates Studio | UK |
| Natalie | Walker | natalie@ehfpilates.com | EHF Pilates | CA |
| Janice | Waters | banyantreepilatesandyoga@comcast,net | Banyan Tree Pilates and Yoga | FL |
| Patricia | Welter | pilates@suncoastpilates.com | Suncoast Pilates | FL |
| Teresa | Willis | teresamwillis@gmail.com | Holly's Pilates Village | KY |

Pilates Sports Center
16430 Ventura Blvd., #100
Encino, CA 91436
818-718-8112
pilatessportscenter.com
The Pilates Sports Center (PSC) – For 20+ years, PSC is a contemporary approach to Pilates that preserves the original technique but incorporates modern knowledge Small classes with exceptional instruction, photographic manual and a digital library.
450 + hour 17-week program includes:
•   Fundamentals
•   Anatomy
•   Pilates Mat Reformer Cadillac and Wunda Chair Repertoire
•   Props (jump board, magic circle, foam rollers etc)
•   Modifications and variations
•   Attitude, confidence and composure of a professional instructor
•   Equipment safety
•   Understand contraindications
•   15+ Hours of review
•   Graduates will be prepared to take the National Exam (PMA)
•   No delayed modules, extra fees, levels
•   Listings, Job board and Workshops for Graduates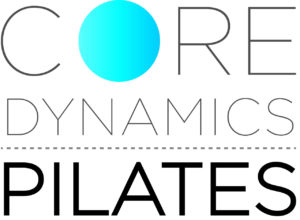 Core Dynamics Pilates
501 Franklin Ave
Santa Fe, NM 87501
Studio
Pilates Teacher Training
Continuing Education
Eve Gentry Lineage Training
Core Dynamics has been offering Pilates Teacher Training since 1996 in Santa Fe, NM. Training also offered in the following locations
Buffalo, NY
Medina, MN
Miami, FL
Newnan, GA
St. Louis, MO
Saskatoon, Saskatchewan – Canada
Singapore

Suncoast Pilates
2424 Curlew Rd
Palm Harbor, FL 34683
727-772-6772
SuncoastPilates.com
Suncoast Pilates is a premier Balanced Body Pilates Instructor Training facility, offering Comprehensive Pilates Training.
Courses are offered on a modular level. Movement Principles is required prior to Mat 1 or Reformer 1.
Catch up on TPI News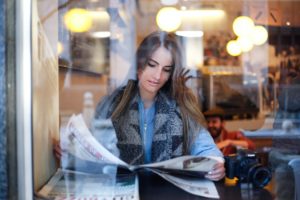 Subscribe to our newsletter
The Pilates Initiative
support, outreach, education, advocacy
Contact Us
As we begin this new journey, we'd love to hear from you! You can contact us at the email below, or you can submit a message with the form to the right. This effort is going to take the entire community so we look forward to your thoughts, questions and input.
Email: info@thepilatesinitiative.org