FITNESS INDUSTRY REGULATION
Regulation of the fitness and exercise professions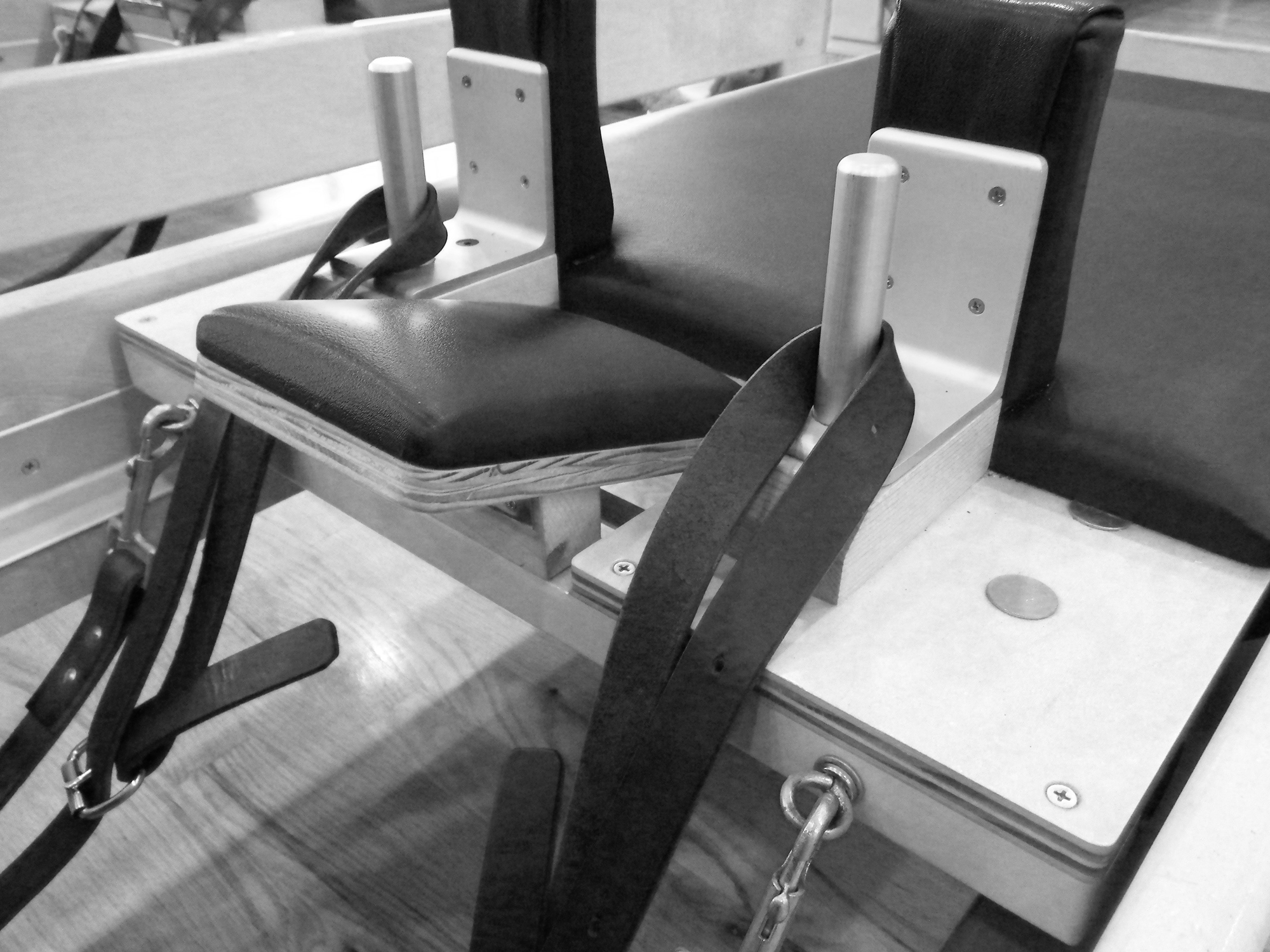 The Pilates profession, as well as the greater fitness and exercise industry at large, is an unregulated industry within the United States as well as many countries throughout the world.
There are a number of not for profit organizations within the fitness and exercise industry which have pursued a path of self-regulation. The large majority of these organization are either member-driven or membership and certification program-driven. The International Health and Racquet Sports Association (IHRSA) which is a professional membership organization for health and fitness clubs has established a recommended standard for their health and fitness club members to only hire personal trainers and exercises professionals who hold a national personal training certification from an organization that has had their personal training certification accredited by the National Commission on Certification Agencies (NCCA) which is the accreditation arm of the Institute for Credentialing Excellence (ICE). The NCCA has a 21-step process that agencies must follow in order to win their 'coveted' accreditation. This process, while important and defining has less to do about the content of the knowledge and skill sets required to be awarded a particular certification, but more about whether or not the agency that grants these certifications has followed what the NCCA deems as responsible protocols to create and produce their certification exams. For example, the NCCA accredits a variety of certifications such as personal training, medical coding specialists, art therapy, riggers, dog trainers, and veterinary managers.
The following personal training certification agencies have achieved accreditation through the NCCA, except where noted:
Academy of Applied Personal Training Education (NCCA Accredited)
Aerobics & Fitness Association of America (Accredited by the Distance Education Training Council "DETC")
American Council on Exercise (NCCA Accredited)
American College of Sports Medicine (NCCA Accredited)
Cooper Institute (NCCA Accredited)
International Fitness Professionals Association (NCCA Accredited)
International Sports Sciences Association (DETC Accredited)
National Academy of Sports Medicine (NCCA Accredited)
National Council for Certified Personal Trainers (NCCA Accredited)
National Council of Strength and Fitness (NCCA Accredited)
National Exercise and Sports Trainers Association (NCCA Accredited)
National Exercise Trainers Association (NCCA Accredited)
National Federation of Personal Trainers (NCCA Accredited)
National Strength and Conditioning Association (NCCA Accredited)
Training and Wellness Certification Commission (NCCA Accredited)
World Instructor Training Schools (NCCA Accredited)
United States Career Institute (DETC Accredited)
An interesting factor to keep in mind regarding these approved personal training certification is that each of these agencies has different knowledge and skill set requirements or standards to achieve their certification and many of these agencies have no practical testing protocols established or required.
The Pilates Method Alliance (PMA) has also achieved accreditation for its National Certified Pilates Teacher credential (NCPT). The PMA has no practical testing protocols established or required. The PMA requires that anyone who sits for their exam has completed a comprehensive Pilates training program. A comprehensively trained Pilates teacher has attended a Pilates training program that requires a minimum of 450 hours of training and covers all of the Pilates apparatus. This type of program should require self-practice, observation and assistant teaching hours as well as practical and written exams with a verifiable requirement for passing and the awarding of a certificate of satisfactory completion.
Please note: There are many Pilates professionals who hold this type of training certificate only, and others who hold certificates with higher hour requirement, as well as a growing number of professionals who have dropped their NCPT designation, and clearly these instructors could all be deemed to be well qualified as safe and effective instructors of the Pilates method.
Subscribe to our newsletter
[/db_pb_signup]
The Pilates Initiative
support, outreach, education, advocacy
Contact Us
As we begin this new journey, we'd love to hear from you! You can contact us at the email below, or you can submit a message with the form to the right. This effort is going to take the entire community so we look forward to your thoughts, questions and input.
Email: info@thepilatesinitiative.org